2021

Documenting Romanian Immigration to Minnesota
Oral History Project #5
HORA has launched the work on the third project documenting Romanian Immigration in Minnesota. This will follow the previous two projects that focused on the beginning of Romanian immigration in Minnesota ("A Thousand Dollars and Back") and during the communist era ("Through the Iron Curtain- from Romania"). The goal of this project is to continue documenting Romanian immigration to Minnesota after the fall of communism in 1989, by recording, transcribing, and preserving critical elements of their settlement experiences. We intend to have first-generation immigrants interviewed by their (adult) children, thus generating a rich and necessary conversation. Unlike previous immigration waves that had little or no choice of ever going back to their country, Romanian immigrants that came to Minnesota after 1989 could decide where to immigrate, whether to remain or move back, or just come to visit relatives. They came for a variety of reasons in a more global and open world, but their experiences are still unique and worth sharing. Children of these immigrants have their own identity struggles, as they belong in two worlds, which comes with great benefits, but also with a never ending search for belonging. We would like to record the difference of perspective between first and second generation immigrants, their choice to come and settle in Minnesota, their sense of belonging and community involvement.
Open Positions:
Project Manager (PM). The project will be managed, from the inception to its final completion by a dedicated paid project manager who will be responsible for on-time, on-budget execution. The PM will work with the team leads and the project partners to manage all project tasks, provide regular project reports, including early alerts to HORA board of any issues and contingency plans. Among the tasks, the PM will help finalize the legal release, set up and
schedule interviews, scan and archive photos, review the draft transcripts, deliver materials to archives, help develop printed communication and outreach materials, help create and deliver two educational workshops. If interested in applying for this position, please contact us at: horamn.media@gmail.com.
Immigration Consultant. Qualifications include but are not restricted to: MA in history, political science or related field; keen interest and broad understanding of recent Romanian immigration to the US and Minnesota. The immigration consultant will review the interview questionnaire, offer feedback and perspective on US and global immigration trends. If interested in applying for this position, please contact us at: horamn.media@gmail.com.
Lead-Interviewer/Moderator. Two pre-interviews (tests) and 15 interviews (60-90 minutes each) will be conducted by an experienced, project-based lead moderator. This professionally trained historian will also have a critical role in selecting the final interviewees and completing the final questionnaire. In this work, they will be assisted and supported, as needed, by a back- up interviewer. The lead and assistant interviewers should have previous documentary experience and be familiar with currently available oral history methodology and usage of the
best practices. The interview recordings will take place between January-September 2022. If interested in applying for this position, please contact us at: horamn.media@gmail.com.
Audio-Video Producer. Our goal is to have a total of 15 interviews for up to 90 minutes each, an estimated 22.5 hours of high-definition audio and video that will be recorded, archived, and made publicly available. We require 2 cameras set up, one for close ups for 15 different times and locations throughout the Twin Cities. The interview recordings will take place between January-September 2022. Additional footage of pictures, memorabilia or artifacts will be
required at the place of the interview. Conversions from camera card to proper file format(s) for archive storage on hard drive will also be completed. If interested in applying for this position, please contact us at: horamn.media@gmail.com.
Transcription services. English transcripts with timestamps for 22.5 hours of professionally recorded video will be needed around October 2022. Each interview will be between 60 and 90 minutes with 2 to 6 participants, some with Romanian accents. If interested in applying for this position, please contact us at: horamn.media@gmail.com.
Deadline to apply for these positions is October 1st 2021. If you are interested in applying for any of the above positions, to be interviewed or volunteer to be a part of this project please contact us at: horamn.media@gmail.com.
---
2017

Building a Proud Legacy Together
Documenting Romanian Immigration Project #4
Through the Iron Curtain – From Romania documentary was born from fifteen oral history recordings completed by HORA in working with Town Square Television in 2015. We are deeply grateful to all the participants who, at times, through tears recollected their emotional immigration memories, escaping Communist Romania.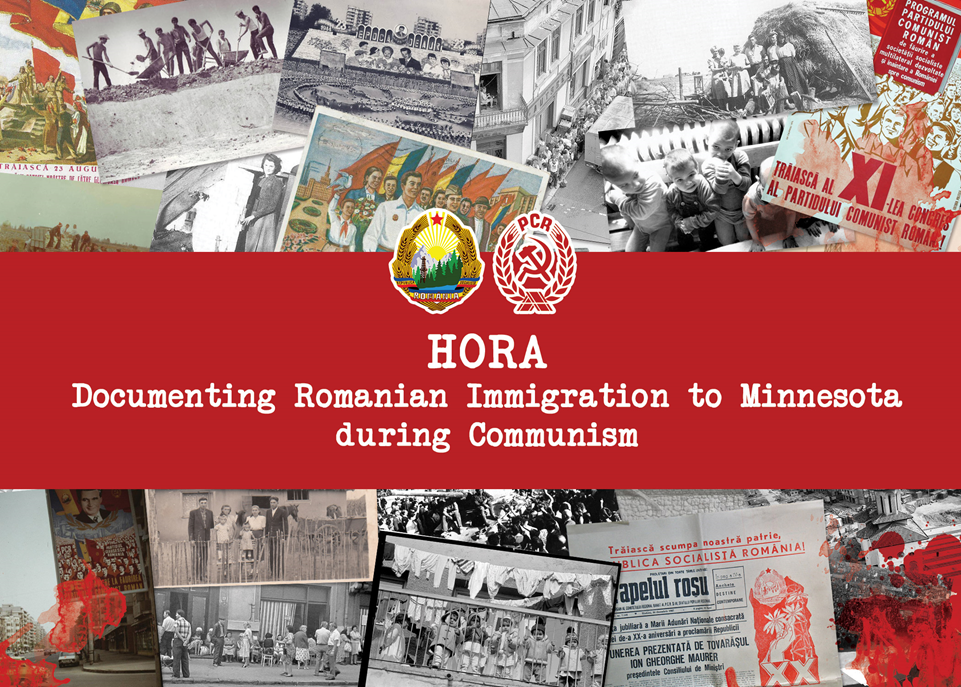 HORA's second Romanian immigration documentary is on track for completion this Fall. Mark your calendars for two important events: Sunday, October 22nd Opening night at the American Swedish Institute in Minneapolis and Sunday, November 5th for the documentary's broadcast on TPT channel.

This work is only possible given the commitment of the State of Minnesota for documenting and preserving our state's history. http://www.legacy.leg.mn/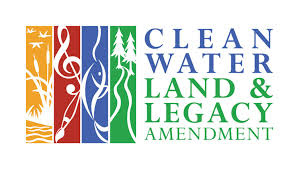 The last of four grants, in 2016, HORA was awarded $52,000 to produce an immigration documentary based on the video recordings of 12 Romanians who left Communist Romania and settled to Minnesota. Very important here was the abi
lity to demonstrate our community's commitment and support for this project with the funds raised at HORA's 2016 gala, Building a Proud Legacy.

Early 2017, HORA selected the Twin Cities PBS as the documentary producer. TPT brings to HORA not just world-class creative and technical expertise but also strong support for the distribution and promotion of our documentary. http://www.tpt.org/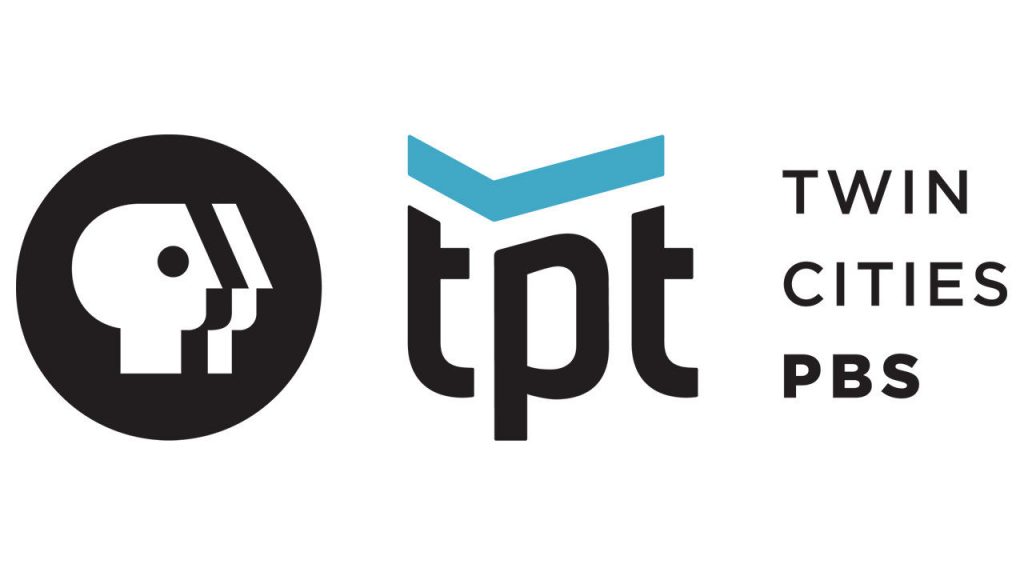 Finally, HORA is very excited to announce the American Swedish Institute (ASI) as the documentary's opening night event partner. http://www.asimn.org/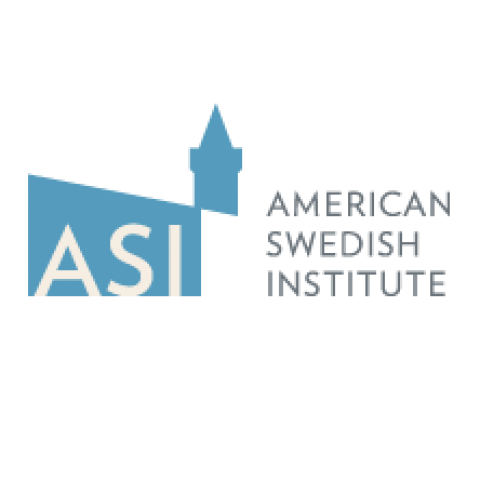 ASI's mission for being a gathering place for all people to share experiences around themes of culture, migration, the environment and the arts turned into a fast catalyst to a strong partnership. The Romanian Christmas traditions will be featured at ASI's 2017 JUL FEST celebration, which attracts more than 25,000 visitors each year!
A warm and sincere than you to all donors, partners and volunteers who are making this extremely valuable project come to life for the benefit of our Romanian American community in Minnesota and beyond.
---
2015


Third Oral History Project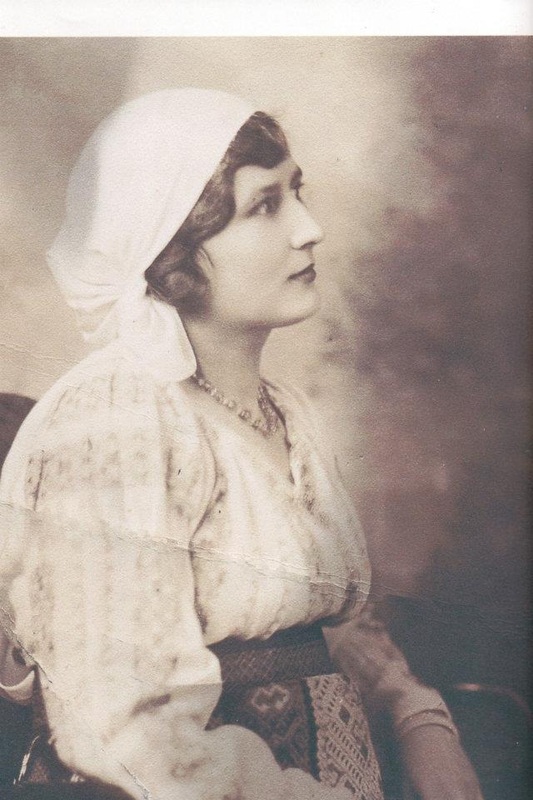 Between 1945 and 1989, behind a massive Communist propaganda, Romanians suffered greatly under a totalitarian regime that stripped its citizens of the most basic human rights. Intellectuals, clerics, teachers and anyone who questioned the Communist Party's dogma, were sent to forced labor camps or imprisoned, were many perished.
In hope of freedom, many risked their lives attempting to leave by crossing the Romanian borders, an act deemed illegal by the Communist regime. Some were shot by the Romanian border guards. Some did not last the swim across Danube River. Few survived. Others, strong enough to accept a life of prosecution and humiliation applied for the Romanian departure visa. While in this process, they got fired from their jobs, demoted, stripped of their properties, accomplishments, followed and intimidated by the secret police, Securitate.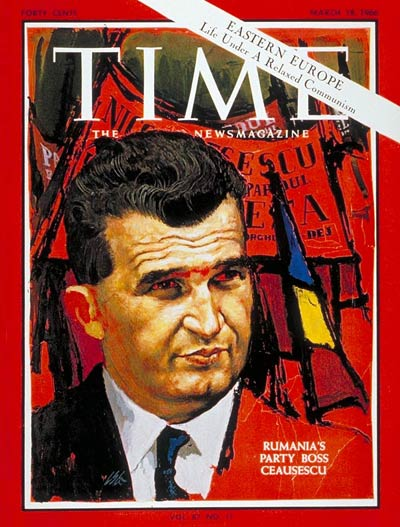 With a grant from the Minnesota Legacy Fund, HORA is leading a project to document the immigration stories of 12 Romanians who escaped the communist regime and settled in Minnesota during 1945 to 1989. The project encompasses video recording, transcript generation, file storage at the Dakota County Historical Archives along with two training community events.
More than Cold War immigration stories, the interviews will bring to light the integration into the American life and the preservation of the Romanian culture in Minnesota.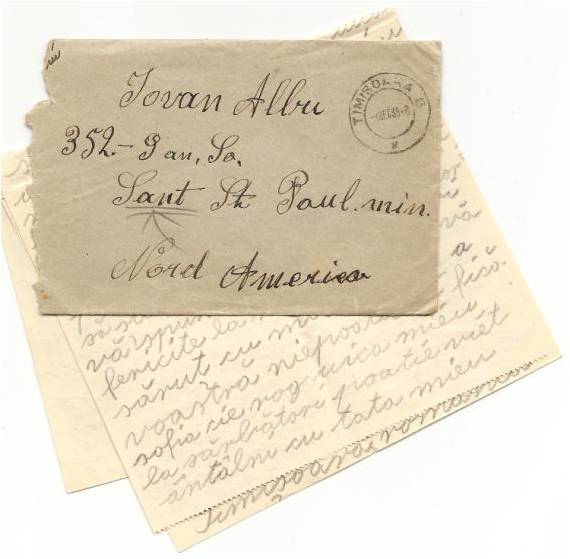 Special Thank YOU! to all the interviewees who gracefully accepted to come on camera and share their personal stories and relive the emotions of a daring period in their lives! Their contributions will help fill in the gaps of Romanian immigration stories during the Cold War.
Very warm thanks to all the volunteers for their immense passion and hours donated to this project and partners- Town Square TV, Dakota Historical Society and Immigration Research Center at the University of Minnesota.
The interviews will be conducted during February and March and the projected will be completed by April 2015.
Please contact us if you would like to learn more or get involved with the project.
---
2014


Second Oral History Project

A documentary based on the interviews filmed in 2013 was released in September, before an audience of more than 200 people. Don Shelby, media personality and former news anchor provided the narration. It was a great success. For more information about obtaining a copy, please click here.
Here is the trailer:
---
2013

First Oral History Project
During the spring, eleven interviews were filmed, transcribed and archived for public availability to historians, researchers and other interested parties.
In September, HORA was awarded its second "Legacy Grant", worth $10,000, from the Minnesota Arts and Cultural Heritage Fund through the Minnesota Historical Society. This grant will fund the creation of a documentary film based on the interviews conducted in early 2013 of Romanians immigrating to the Twin Cities during 1900-1940. The project will begin in November, to be completed by no later than September 1, 2014. HORA will once again partner with RGS, TST, and the Dakota County Historical Society. The project team is again lead by Vicki Albu, joined by Monica Nedelcu-Erickson, Arria Giulan, Dorrene Hern, Raluca Octav, Jodie Miller, and Mark DeJoy.
At this time, HORA members are passionately working on submitting an application for a third "Legacy Grant". The aim of this project is to record oral histories from Romanians who arrived to the Twin Cities after WWII, covering the communist and post-communist eras. Wish us luck!
---
2012

Legacy Grand Awarded
HORA was awarded a Legacy Grant from the Minnesota Arts and Cultural Heritage fund to conduct an oral history project. The purpose of the project is to record and preserve the ways in which Romanian immigrants came to Minnesota and how their cultural heritage has been preserved here. The goal is to record ten oral histories to provide an archive of unique Romanian-American immigration-to-Minnesota stories. Interviews will be conducted between December 2012 and May 2013, and archived for public availability by historians, researchers and other interested parties.
Partners in this project are the grant applicant, the Heritage Organization of Romanian Americans in Minnesota ("HORA"), HORA's sister organization, the Romanian Genealogy Society ("RGS"), and Town Square Television ("TST"). After a brief training, interviews will be planned and conducted by members of HORA and RGS. High-definition audio-video recordings will be professionally transcribed by a certified transcription service. The audio-video recordings and typewritten transcripts will be stored and made available at the Dakota County Historical Society in South St. Paul, MN, and offered to the Minnesota Historical Society and the University of Minnesota's Immigration History Research Center.
The project team was led by Vicki Albu (HORA Board member and President of RGS), with support from Raluca Octav (HORA Board member and Previous HORA president), Monica Nedelcu Erickson (HORA Board member and President), Jodie Miller (TST) and Dorrene Dragos Hern (RGS Treasurer). The team will undergo training in January and will select interviewees based on their level of first-hand knowledge of Romanian immigration to Minnesota and their direct experiences with preservation of Romanian cultural heritage.
HORA board members are considering future grant applications, with a potential long-term goal of creating a documentary film. This project has been made possible by the Arts and Cultural Heritage Fund through the vote of Minnesotans on November 4, 2008. "Legacy Grants" are administered by the Minnesota Historical Society.