Community Stories
A visionary note from our HORA Board President, Cleopatra ("Cleo") Cabuz
I feel honored and excited for being elected the President of HORA.

HORA has filled a gap in the landscape of the Romanian Community in Minnesota, and demonstrated, over its short 5 years of existence, the capacity to deliver on ambitious projects.

I want to congratulate former President Monica Erickson, the Board and the many HORA members, volunteers and sponsors for the remarkable accomplishments of the last two years: the 1000 Dollars and Back Documentary, the Romanian Language Classes, the highly successful Gala Event, and many cultural and social events.

I look forward for taking on new challenges and realizing new aspirations: maybe together we can create a small Museum of Romanian History in Minnesota, maybe establish a Romanian Community Center…

Join me in making Minnesota a most wonderful home for the Romanian community!

Here are just a few of you who are already doing just that.

Alvin Alexsi Currier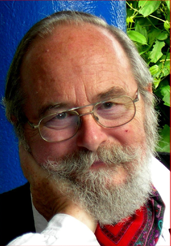 Forever a seeker, adventurer, author, artist, illustrator, historian, and amateur Anthropologist.
He's most widely known for his children's books and his passionate fascination with Eastern Orthodox European history, folklore, customs, and traditions. He is also recognized as an artist and illustrator. Born in 1932 in Minneapolis, he studied at Macalester College, Union Theological Seminary, and the Free University of Berlin. Ordained a Presbyterian pastor in 1956, he served for 35 years that included an exchange pastorate in Germany, and 11 years as a College Chaplain. Finding his spiritual roots in the ancient Eastern tradition, after retirement in 1991 he was received as a layman in the Orthodox Church. For the next 15 years he and his wife Anastasia supported themselves by arranging European tours and pilgrimages. This vocation allowed them to travel widely in the Orthodox world. They now live in retirement in Cumberland, Wisconsin.
The hidden valley of Maramures stretches for sixty miles through a fold in the rugged Carpathian Mountains of Romania along the Ukrainian border. Nestled among its rolling hills the village of Ieud spreads out along a mountain stream for nearly four miles. Population in the village is reckoned by counting the columns of smoke rising in the icy winter air. With five or six people huddled around each warm hearth, five hundred columns suggests that the village numbers around 3000 people.
Continue Reading